Welcome To My Home Page
Hi my name is Andres Coronel, I live in Chelsea, MA. I was born in Venezuela on May 25, 1982. Im a Graphic Designer and the purpose I put this website is to show my art and my inspirations. An artist isn't an artist if he cant show his talent.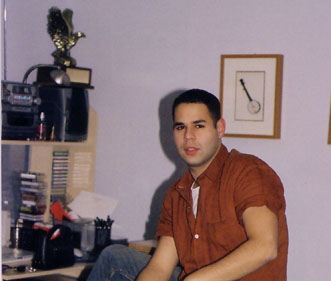 Notifying Visitors of Site Enhancements
Another idea for my home page's text is notifying visitors about the enhancements I put on my site. For example, I want visitors to sign my guestbook or fill out my survey Form E-mailer to answer questions about my site, my business, or my site's topic.
AndresCm3@hotmail.com
Getting Rich Quick�From My Site!
I might not want a large amount of text on my home page if I want to guide visitors toward my other pages. Instead of text, I can add others' buttons to this first page, and I'll be rewarded for people who click on the buttons. For example, if a visitor signs up for a Visa using the NextCard button on my site, I earn at least !

Shanna
This is a preview of Shanna. Pencils and ink are Frank Cho. Colors are done by me.
AndresCm3@hotmail.com